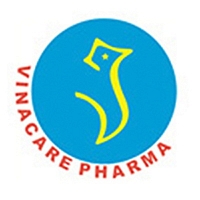 Contact details
Address: No 18, 19/15 Alley , Kim Dong Street, Hoang Mai district, Ha Noi, Viet Nam
Fax: 84 (024) 36649265
Useful links
О компании
"VINACARE Pharmaceutical Joint-stock Company is the leading company in manufacturing, supplying and distributing natural herbal products in Vietnam.
We research and formulate products based on the systematization of theories, research from Traditional Oriental and Western Medicine with a history of thousands of years in using herbs for treatments; combine with the theory of shift and balance cell of modern medicine, then VINACARE builds its own unique herbal treatment method, for rapid, safe and effective effects. Currently, we have successfully researched the respiratory products group, help to warm-up the body, stimulate digestion, reduce vomiting due to motion sickness, pregnancy, etc. In the coming time, VINACARE will continue to study to bring the market out groups of products: strengthening male and female physiological heallth; helping lower blood fat; stabilizing blood sugar; osteoarthritis, etc ... from the herbs to meet the market demand of using natural herbal products to improve health safely and effectively.
VINACARE PHARMA
"PRESTIGE - QUALITY - PROFESSIONAL - ORIENTED DEVELOPMENT""
Категории
Products and projects
Truong TranVan
Board Chairman
Vinacare Pharmaceutical Joint Stock Company
Welcome to visit

booth Vinacare Pharmaceutical Joint Stock Company A1304
Pavillion 7
Vinacare Pharmaceutical Joint Stock Company was established in 2007. The company has the headquarter located in No 18, 19/15 Alley , Kim Dong Street, Hoang Mai district, Ha Noi, Viet Nam and 3 branches located in big cities nation-wide including Ho Chi Minh City, Da Nang City and Vinh City.
The company's goal is to become the leading pharmaceutical and healthcare distributor in Vietnam