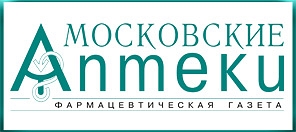 Contact details
Address: 3, Bd. 1, Yasnopolyanskaya St., Moscow, Russia, 109456
Fax: -
Useful links
О компании
«Moscow pharmacies». Published since 1995.
Professional information for chemist's specialists, managers of pharmacy's company.
Each issue has:
• Hot topics of the industry;
• Expert opinion of the pharmaceutical business;
• Monitoring and ratings of the pharmaceutical market;
• Review of the assortment;
• Business training and consult of managers and employees of pharmacies.
Категории
Welcome to visit

booth Moscow pharmacies, newspaper B905
Pavillion 7